Who are we?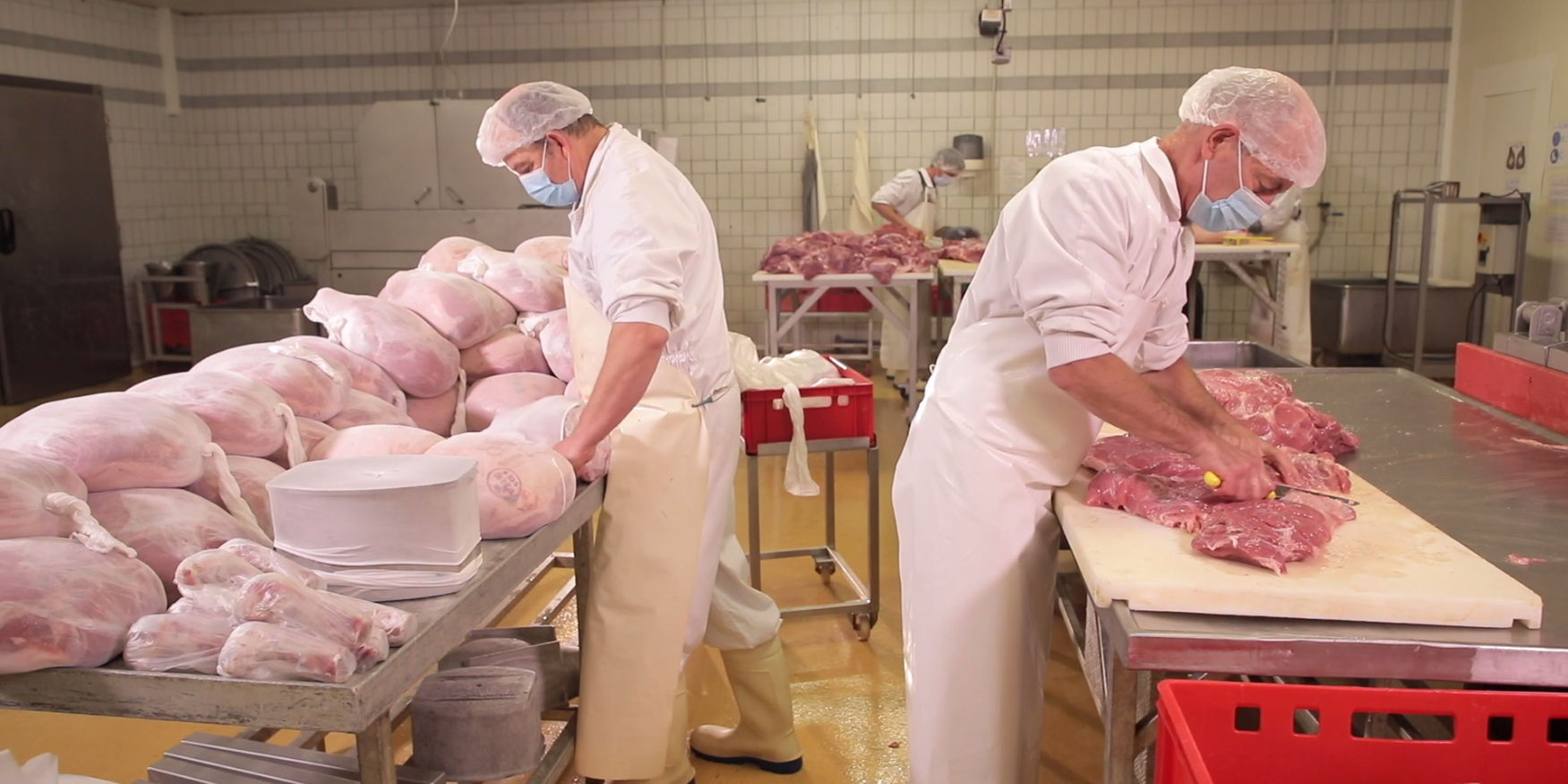 Salaisons Bentz is a handmade deli and salt meats with a staff of around ten people, established since 1960 in the heart of Lorraine, whose reputation has been built on its mastery of the production of an authentic cooked ham. Recently, Salaisons Bentz has been diversifying its production towards other cured meats that we are pleased to let you discover in the cutting stand of your shop.
Our products are authentic, and our reputation is based on the taste quality of our products, our passion for the trade and our dynamism in innovation.
If we are still present on the market today, it is thanks to the taste quality of our products. We still flavour our hams with a decoction of whole natural spices and herbs.
Smoking is done with beechwood shavings.
Salaisons Bentz offers :
the processing of hams into shapes
a range of whole cooked hams
smoked salted products (tenderloin, loin, bacon, shoulder, shank, etc.)
sausages (ham sausages, fuseau lorrain, Lorraine ready to cook sausage)
...